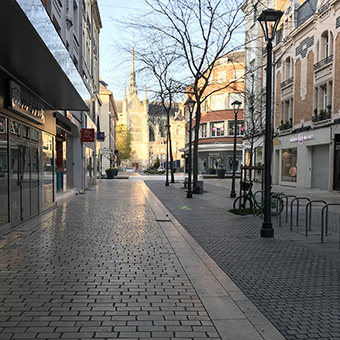 This is the main pedestrian street in Amiens.
Its name comes from an old « Hôtel des Trois-Cailloux » located nearby which was destroyed in order to build the King's dwelling to be able to welcome François 1st who appreciated the city of Amiens.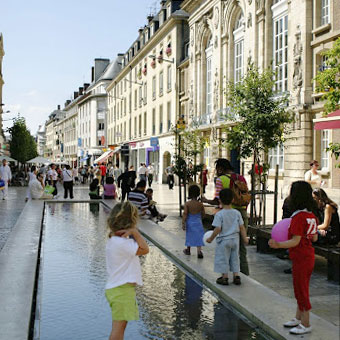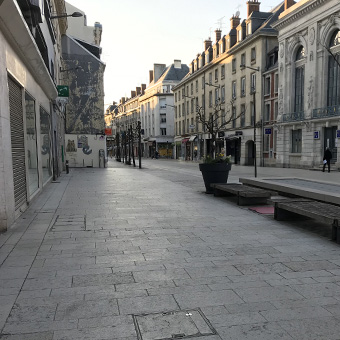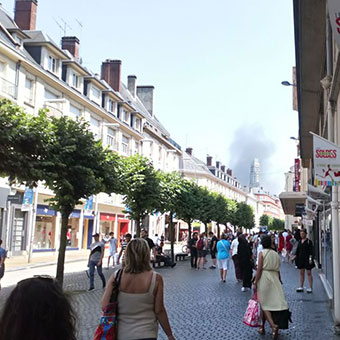 It had several names: rue de Longue-Maisière, then rue du Beau-Regard, then rue des Fossés (because it occupied the line of the old ditches of the city of Amiens). It is the main shopping street of Amiens. It is also in this street that the majority of the Christmas market chalets are located.
Note: at number 23, now occupied by a bank, is the facade of the old theatre of Amiens, built in 1778-1779 and destroyed during the Second World War.